Allen Brothers is the premier purveyor of the highest quality in steaks and roasts, from the uppermost grade of USDA Prime, 100% Black Angus and Wagyu, as well as the finest in heritage breed lamb, veal & pork, premium fish & seafood, poultry and more, all shipped direct nationwide.
Since 1893 Allen Brothers has been serving the exacting standards of top chefs and restaurants nationally and have earned our reputation based upon one guiding principle — never compromise. From product selection to meticulous aging methods and hand-cutting by highly skilled butchers, every step of our processes is precise and performed to exact specifications.
See for yourself why the country's top chefs and restaurants trust us as their source for the finest ingredients and discover what our customers already know…
"The quality and flavor is always excellent, as well as the service. It feels like we're eating at a fancy restaurant every time we have Allen Brothers steaks at home. For a truly incredible dining experience at home, all you need is Allen Brothers!" - SG
"[Allen Brothers] brought an awareness of how great quality meat can up your dining game. Not only are their cuts super tender, but the marbleization in the meat is beyond amazing and it enhances the overall tasting experience. It would be hard to pinpoint my favorite cut. If you are looking for dozens of different luxury meats, I couldn't recommend Allen Brothers enough." – TD
"For someone who's based a lot of his cooking on simplicity and letting the ingredients speak for themselves, I have found @ABSteaks to be a favorite in my toolkit. The quality, texture, and taste of their steaks combined with the char of an open flame makes a seriously good product. I look forward to using more of what they have to offer in many dishes to come" - MS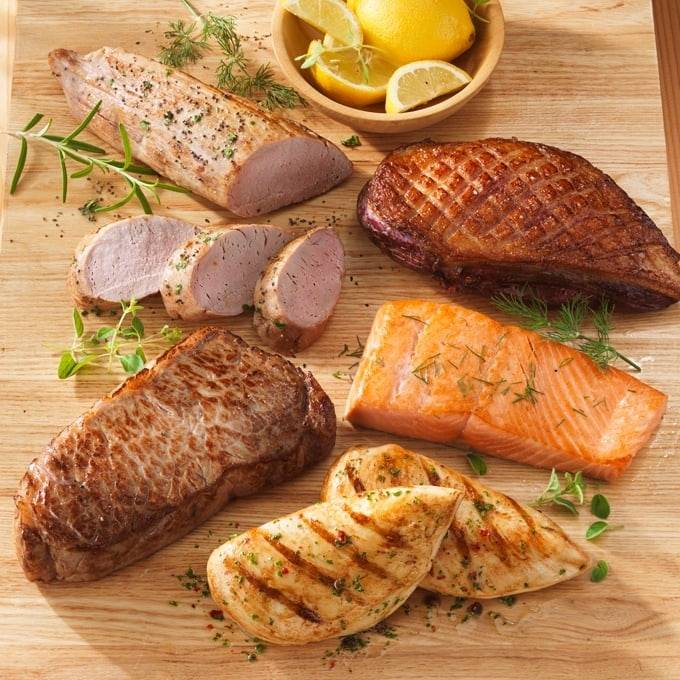 Allen Brothers Since 1893. Taste the difference today.
Get restaurant-quality choice beef, tender poultry and fish, shipped to you directly from the source. Michael's Finer Meats & Seafoods has a long tradition of service, quality and consistency in Columbus, Ohio. Now restaurants, chefs and savvy consumer in cities across the country rely on us, too.
At Michael's we believe in supplying excellent, consistent products and services for your restaurant, business or family. We take pride in the superior quality of our meat, seafood, poultry, gift boxes and specialty boxes.
We provide the same fine products every time, for every customer. Whether you're a chef in a top restaurant or simply preparing a meal at home, you can always count on consistent flavorful products from Michael's Finer Meats & Seafoods.